Industrial Hydraulic Oil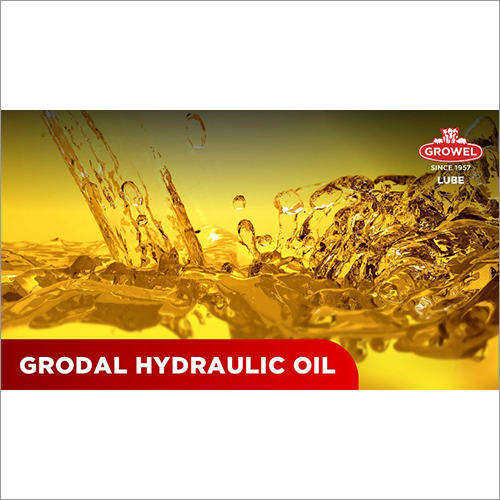 Industrial Hydraulic Oil
Price And Quantity
Product Specifications
Product Description
In a short span of time, we have emerged as a premier supplier and exporter of Industrial Hydraulic Oil. These oils protect the hydraulic systems of heavy industrial machines and earthmoving machines from wear and enhance their performance. Our hydraulic oil is processed by a team of professionals using top-quality compounds, following the norms and guidelines laid down by the industry. Furthermore, to attain maximum satisfaction of the patron, our range of Industrial Hydraulic Oil is delivered to the destination in the stipulated period of time.
FAQs:
Q: What is industrial hydraulic oil?
A: Industrial hydraulic oil is a type of fluid that is used to transmit power in hydraulic systems. It is designed to resist oxidation and maintain its viscosity under high pressure and temperature conditions.
Q: What are the functions of industrial hydraulic oil?
A: Industrial hydraulic oil serves several functions in hydraulic systems, including transmitting power, lubricating moving parts, cooling the system, and protecting against wear and corrosion.
Q: What are the types of industrial hydraulic oil?
A: There are several types of industrial hydraulic oil, including mineral oil, synthetic oil, and biodegradable oil. Each type has its own properties and benefits, and the type of oil used depends on the specific application and requirements.
Q: How often should industrial hydraulic oil be changed?
A: The frequency of hydraulic oil changes depends on several factors, such as the type of oil, the operating conditions of the system, and the manufacturer's recommendations. In general, hydraulic oil should be changed every 1,000-2,000 hours of operation, or as recommended by the manufacturer.
Q: What are the benefits of using synthetic hydraulic oil?
A: Synthetic hydraulic oil offers several benefits over mineral oil, including improved performance at high and low temperatures, better resistance to oxidation and degradation, and longer service life.